Wig Install and Care Guide
0 comments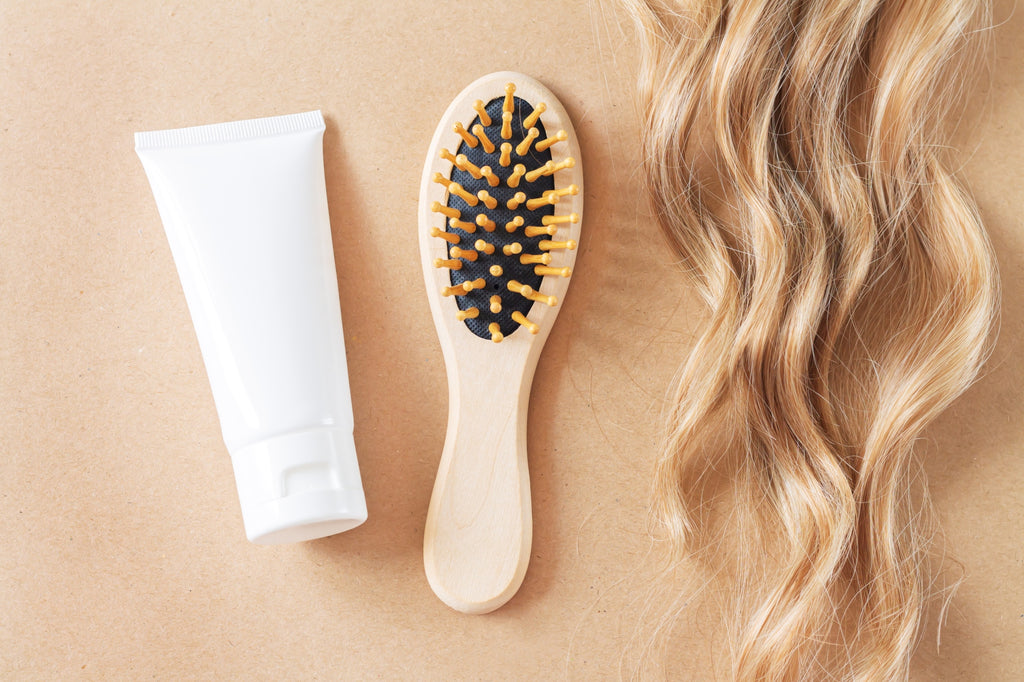 So you've just treated yourself to a wig and want to know how to best wear and care for it - first, congratulations! We're sure you're going to look great. All of our brand's styles are made for long-lasting daily wear, meaning with the right install and care they can last for years. Now let's dive into wearing and caring for your unique hair piece!
Install
Upon receiving your piece, it will be pre-styled and ready for immediate wear, although the wear process may vary depending on the wig. We sell two types of wigs: standard cap and lace cap. Standard cap wigs feature a net top and elastic bands that allow the cap to stretch for a custom-like fit. These wigs don't require any glue, but it is recommended to use a bald cap, which will hide any exiting hair or, in the case of complete hair loss, feel more comfortable on bare skin. Stretch the wig over your head and call it a day.
Lace cap, on the other hand, features a similar cap structure but also includes a few inches of lace around the front of the forehead. This creates a more seamless hairline that can be secured with adhesive. While it doesn't need to be glued down, gluing provides budge-free security. The lace-front also allows for a bit more flexibility when parting the first few inches of hair (make sure to check how many inches the lace is!) and creates a very natural looking hairline. If you have hair, a skin-toned bald cap is recommended as the lace is see-through and looks best over bare skin or a cap.
Here's a great video on trimming and gluing a lace-front wig:
Removal
With a standard cap or non-glued lace cap, removal is pretty self-explanatory: unclip any inner clips and the piece should easily lift off your head. However, if you've used glue to secure your lace cap, you may want to invest in a good adhesive remover like this one for easy, painless removal. (Rubbing alcohol can work in a pinch, but may dry the skin.) Apply the remover and let it sit for a few minutes while it breaks down the glue - this way, you'll have to do as little rubbing and tugging as possible. Use a wash cloth or cotton round to further loosen up the glue, and gently lift the lace cap off of your skin. Using adhesive for long periods of time can be irritating on the skin - check out this blog post that goes over a great post-wig removal skincare routine.
Cleansing
The great thing about synthetic fibers is that even after days of being brushed through and shaken around, they promptly snap back to their original style after a good wash. You should wash your wig every few weeks, and more often if you're around smoke, air pollution, or dust. Wigs should only be washed under cold water, as hot water can damage the fibers and ruin your wig's feel and shape. Make sure to wash with care - avoid too much rubbing and scrubbing - to prevent damage to the strands and matting. It is recommended to use baby shampoo or wig shampoo to best preserve the fibers.
After a good wash, set your wig out to air dry. While it's fine to hang it up or lay it out, the best way to dry is with a wig stand. This head-shaped stand will allow your wig to dry in the most optimal position. A great kit to start with is this one by Paula Young which includes a bottle of shampoo, conditioner, wig spray, and a wig drying stand.